About me
Freelancer / Januar 2018 – now
Vic the Viking and the Magic Sword (Texture Supervisor, Animated, 2020)
Supervising a team of surfacing artists / Setup complex pipeline with Maya and Mari,
dailies, reviews, briefs, quality control, planing tasks, building a pipeline
Die Olchis (Modeling and Surfacing Supervisor, Animated, 2020)
Supervising a team of modeling, texture, surfacing and groom artists /
dailies, reviews, briefs, quality control, planing tasks


Senior Texture Artist / August 2018 – October 2018
WWFX UK
Hellboy - Call of Darkness (Senior Texture Artist, VFX, 2019)
Texturing hero characters/ Maya, ZBrush, Mari, Photoshop
Senior DMS Artist / Feburary 2016 – Juli 2017
Industrial Light & Magic | Lucasfilm – London
Ready Player One (Senior DMS Artist, VFX, 2018)
Modeling hero assets / Maya, Zeno

Star Wars Episode VIII / The last Jedi (Senior DMS Artist, VFX, 2017)
Modeling and texturing hero assets / Maya, Zeno, Photoshop, Mari, ZBrush
Solo: A Star Wars Story (Senior DMS Artist, VFX, 2018)
Modeling environments out of concept models / Maya, Zeno
Senior Texture Artist / September 2015 – December 2015
Framestore – London
Feature Movie (Senior Texture Artist, VFX, 2017)
Texturing assets, character, environments / Maya, Photoshop and Mari

Senior Texture Artist / May - June 2015
Mackevision VFX - Stuttgat
Shannara Chronicles – (TV series, 2016)
Texturing high quality buildings and environments for the opener / Maya, Photoshop and Mari

Senior Generalist / March 2015
Mackevision - Hamburg
VW - (Car Visualisations, 2015)
Texturing a high quality car / Maya, Photoshop and Mari
Lead Texture Artist / March 2014 - January 2015
MPC - London
Fantastic Four (Lead Texture Artist, VFX, 2015)
Setup complex pipeline with Maya (baking maps), Mari and Nuke
texturing Hero Characters
leading a team in London and Bangalore, dailies, reviews, briefs, quality control, planing tasks
Goosebumps (Senior Texture Artist, VFX, 2015)
Texturing hires asset and creating a workflow for texture variations
Guardians of the galaxy (Senior Texture Artist, VFX, 2014)
Texturing hires assets, providing Mari and Maya setups and workflows for the artists to ensure a
continuous and efficient flow. Writing tutorials for our wiki about Mari workflows.
Batman v Superman: Dawn of Justice (Senior Texture Artist, VFX, 2016)
Research and in-depth investigations on building large citys
The Jungle Book (VFX, 2015)
ZBrush and Speedtree workflow, quick research for complex trees
Senior Generalist / Feb 2014 - March 2014
Mackevision - Hamburg
Maserati - (Car Visualisations, 2014)
Texturing, shading and lighting of high quality car renders with Photoshop, 3ds Max and VRay.
Senior Texture and Lookdev Artist / May 2012 - June 2013
Industrial Light & Magic - Singapore
Star Trek - Into Darkness (VFX, 2013)
UVs and remodel parts if necessary in Maya and Zeno. Texture buildings in Mari and Photoshop.
Strange Magic - (Animated, 2014)
UVs and texture assets and sets in Maya, Zeno, Mari and Photoshop. Shading in Renderman and Zeno.
Converting characters and props from Zeno to Katana (quality control, optimizing and bring them into line).
Shotfixes and quality control.
Head of 3D / May 2011 - February 2012
Videograph - Germany
Commercials
Establishing a technical platform based on Maya, 3D Studio Max, MentalRay, Maxwell, Vray.
Project management for commercials and technical implementation of animation jobs. Budget responsibility
and coordination of partial services in small teams, mainly with post production and external
freelancers.
3D Art Director / August 2008 - April 2011
Animagic - Germany
Perry Rhodan - Unser Mann im All (VFX, 2011)
Responsible for the entire VFX shots: building all assets, texturing, shading, animation,
rendering and compositing.
Commercials and Product Visualisation
Collaboration in several 3D projects and presentations.
Freelancer / February 2006 - July 2008
Commercials and Product Visualisations
Collaboration in several 3D projects and presentations.
Assistant lecturer for media design at Karlsruhe University for Arts and Design
A seminar about "texturing and shading" in the professional 3D sector.
Rendering Supervisor for 4head
Build up an entire rendering pipeline. Train people in shading and rendering. Define standards
for the rendering process.
Impy in Wonderland - (Animated, 2008)
UVs, texturing and shading assets with Maya and MentalRay.

Lead Texture Artist Characters, Lighting Artist,
Hair and Fur Artist, Render Artist / December 2001 - January 2006
ambient entertainment - Germany
Impy's Island - (Animated, 2006)
UVs, texturing and shading the character skin with Maya, BodyPaint and Photoshop. Lighting scenes with Maya
and MentalRay. Prop texturing and shading. Render quality controlling.
Antibodies - (VFX, 2005)
UVs, texturing and shading the deers. Hair and fur simulation, lighting and rendering.
Boo, Zino & the Snurks (Animated, 2004)
UVs, texturing and shading the character skin with Maya, DeepPaint 3D and Photoshop.
skills

• Specialised in surfacing
• Expert in modelling, texturing, shading, lighting, rendering, photography
• Proficient in animation, setups, compositing, pipeline
• Familiar with mel, matchmoving, hair, particles
• Very good understanding of different pipelines and working steps of a vfx production
• Experienced in leading teams and building setups and workflows for other artists to use

education

• MPC Python Training / moving picture company - London
• ILM Training - Katana, Zeno / Industrial Light & Magic - Singapore
• Technical college art and design / 1998 - 2000 - Germany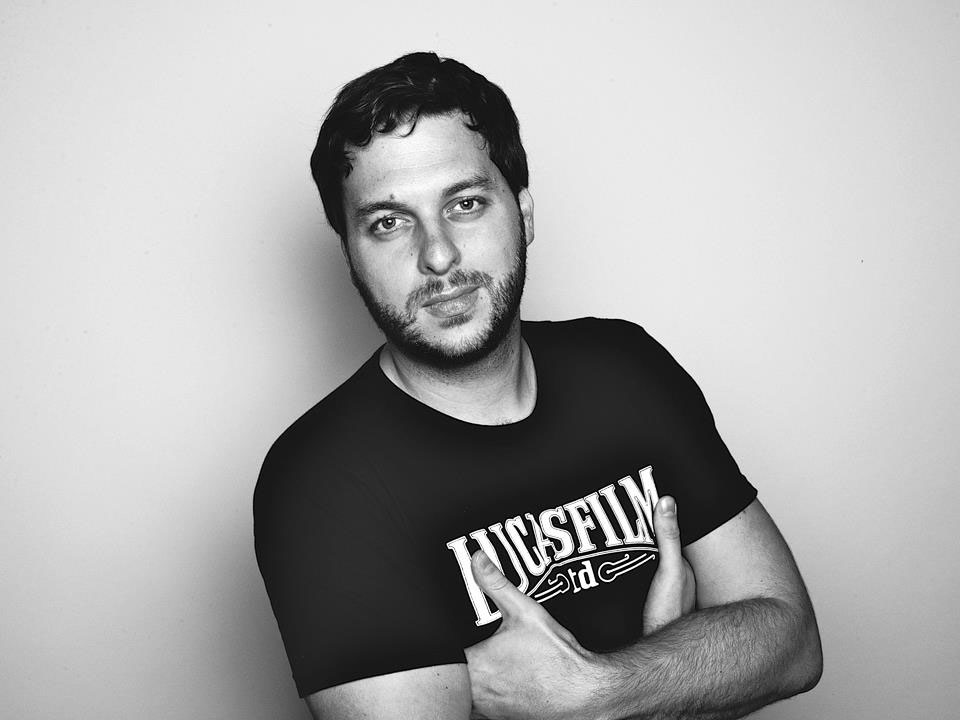 Software knowledge
Maya

3D Studio Max

Zeno (ILM)

Rhino

ZBrush

Mudbox
Mari
Substance Designer
Substance Painter
Bodypaint
DeepPaint
Katana (basic)
Realflow (basic)
Polytrans
UVLayout
IVYGenerator
Speedtree
Photoscan
Arnold
Renderman
MentalRay
VRay
Maxwell
Hypershot
Photoshop
Nuke
AfterEffects
Premiere
Illustrator
InDesign
Freehand
HDRShop
Mel (basic)
Python (basic)
Linux
Windows
MacOS